FULL AUTONOMIC TESTING LAB
Perform a broad range of tests in the search for autonomic neuropathies and dysfunction.
This lab includes the cardiac lab, the Q-Sweat quantitative sweat measurement system, and beat-to-beat blood pressure acquisition for testing of cardiovagal (parasympathetic) function, adrenergic (sympathetic) function, and sudomotor axon reflex function. With the inclusion of the optional WR Tilt Table even more functionality is added, which can be used to create a Composite Autonomic Severity Score (CASS).
All tests are non invasive, standardized, quantitative, and easy to perform. A full autonomic assessment can be performed in as little as one hour per patient.
Tests and analyses available to assist in patient diagnosis include:
Heart Rate Response to Deep Breathing (HRDB), using ECG or R-R interval
Valsalva Maneuver, using ECG or R-R interval
30:15 Ratio, using ECG or R-R interval
E:I Ratio
Baroreflex sensitivity including cardiovagal and adrenergic analyses
Pressure Recovery Time (PRT) Interval
Head–up tilt analysis (requires optional tilt table)
Linear regression analysis support
Spectrum Analysis support
Quantitative sweat measurements of both resting and evoked sweat potential
Includes:
Cardiac Lab (HRV Acquire)
Q-Sweat Quantitative Sweat Measurement System
Beat-to-beat Blood Pressure Acquisition
WR Head-Up Tilt Table
WR Testworks

3

Software
Cardiac Lab (HRV Acquire)
Beat-to-beat Blood Pressure Acquisition
Q-Sweat Quantitative Sweat Measurement System
CASE IV QUANTITATIVE SENSORY TESTING LAB
The CASE IV QST lab focuses on the testing of sensory abnormalities in the areas of temperature change sensation, vibration, and pain threshold testing.
Safe and proven testing patterns assist in the assessment of sensory abnormalities due to neurologic disease, help in the determination of type of dysfunctional fibers, and quantitatively verify the effectiveness of small and large unmyelinated nerve fibers.
The CASE IV QST lab utilizes two stimulators to determine sensory threshold. Patient responses to safe, effective stimuli are used to generate a sensory threshold level which are then compared to reference data available with the WR TestWorks software.
Thermal Threshold Detection
Cooling and Warming
4-2-1 Stepping or Forced Choice Algorithm
Heat-as-Pain
Non-repeating ascending Algorithm
Smart Somatotopic Heat-as-Pain
Non-repeating ascending Algorithm

25 stimulus levels
New test sites with test site guidance
Vibration Threshold Detection
4-2-1 Stepping or Forced Choice Algorithm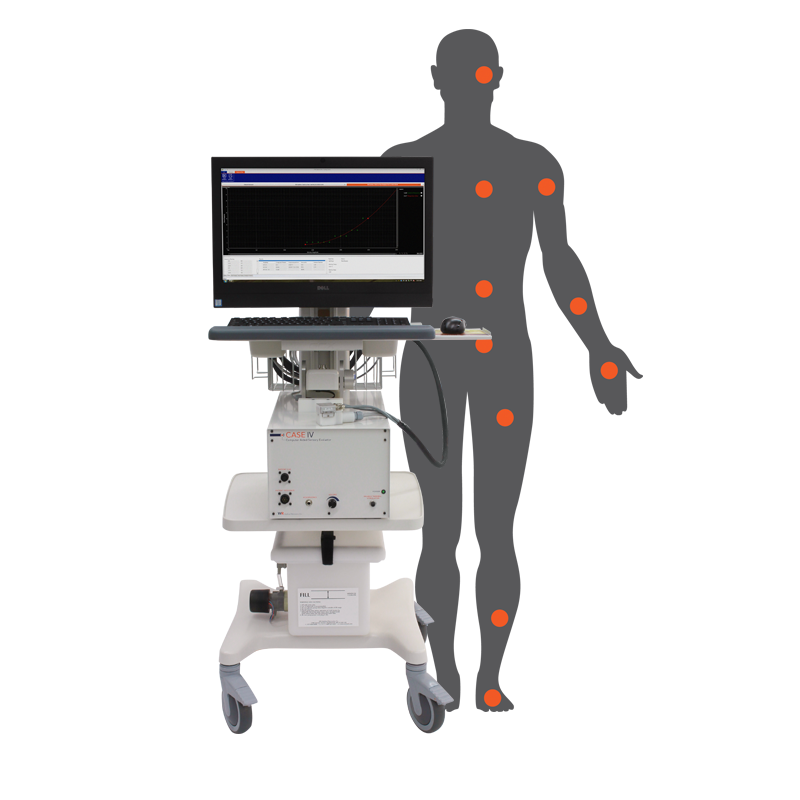 CASE IV (Computer Aided Sensory Testing)
Smart Somatotopic Monofilaments
Application Software for
Testworks Autonomic Function Labs
WR TESTWORKS3 Software has made use of extensive feedback from clinicians and technicians around the world to greatly improve the user experience and testing efficiency. WR TESTWORKS3 seamlessly integrates the entire range of autonomic testing products we offer into one simple to use program, loaded with tests, analyses and features that make autonomic evaluation a practical and valuable tool for providing physicians with the data they need to improve patient outcomes.
Key Features:
System can be stand-alone or integrated with most Electronic Medical Records (EMR)
Data can be shared on a network connected SQL database, with multiple users accessing the same data.
Highly Customizable report options
Expanded export routines
Single database for ease of data storage
WR Testworks Software Supports the Following Devices:
HRV Acquire
Q-Sweat
CASE IV
Beat-to-Beat Blood Pressure Acquisition Devices
Manual QST/ Smart Somatotopic Sensation Testing
Tests and Analyses in WR Testworks:
Tests and analyses can be customized per site/institution
Users can design custom tests without requiring new software
Display of time markers can be toggled on/off
Notes outside of test/analysis can be edited and saved for later recall
Time markers can be edited as needed
Customizable Test Reports:
Multiple custom report styles
Ability to enter custom text on reports
Multiple patients and multiple tests/analyses per report supported
Direct export to PDF, HTML, XLS, CSV, Word, and RTF
Ability to directly email a report
Ability to send reports to EHR systems that are FHIR compliant
Test & Analyses Examples
Customizable Test Report Examples
IONTO4 IONTOPHORESIS STIMULATOR
One Device, 4 Patient Sites!
 Iontophoresis is a non-invasive method of delivering medications directly into a localized treatment area. It is an easy to apply, simplified, and time efficient therapeutic reagent delivery method. 
The Ionto4 Iontophoresis Device delivers a reliable dose of constant current to 4 channels at once with one click, eliminating the need to pause and resume multiple stimulators. It is designed specifically for ease of use, time efficiency and current delivery accuracy during QSART testing, and is compliant with the newest safety standards.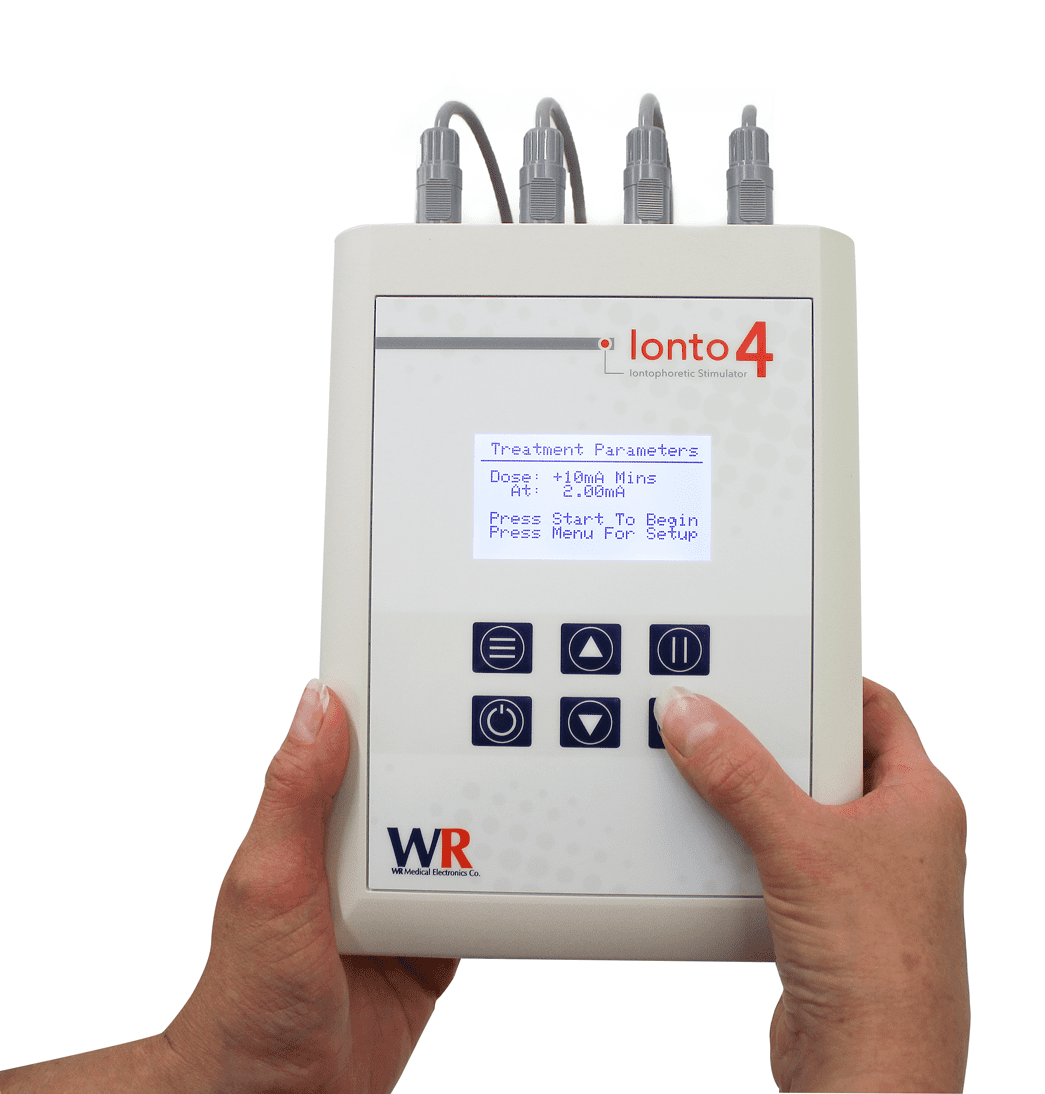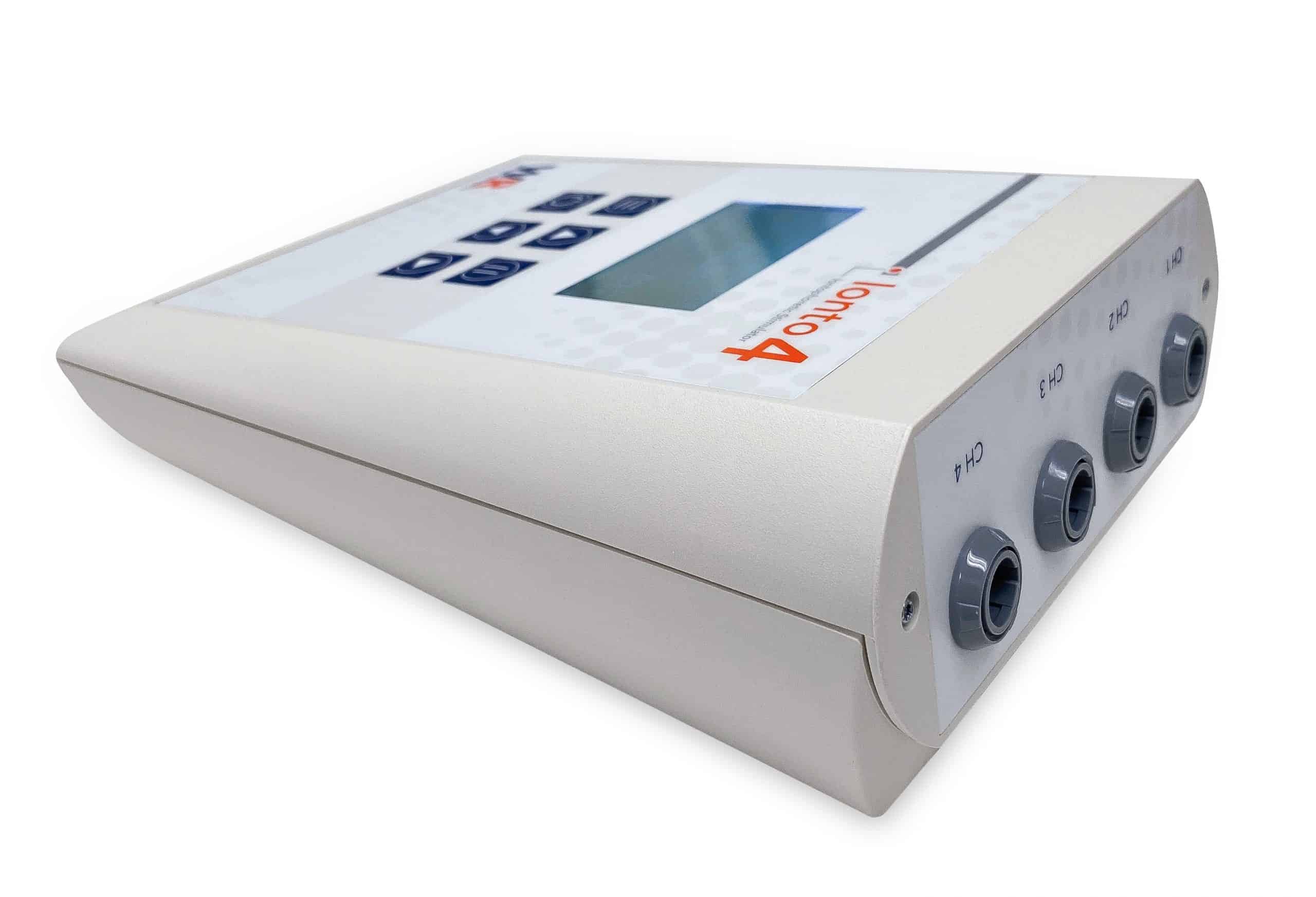 4-SITE ISOLATED, SIMULTANEOUS DRUG DELIVERY!
Interruption-free one-click

start and control of all 4 physiological sites at once.

 

All

4 channels are completely isolated with no risk of interaction.

 

Recalls stored custom treatment profiles for all channels.

 
FOR IMMEDIATE RELEASE
WR Medical Electronics to Provide Service and Sales for CNsystems' Non-Invasive Continuous Hemodynamic Measurement Devices in North America
 Maplewood, MN – WR Medical Electronics is pleased to announce its partnership with CNSystems to provide servicing and sales of all CNSystems' noninvasive continuous hemodynamic measurement devices in North America. Existing and potential customers can expect a seamless transition as WR Medical Electronics assumes responsibility for all service and sales inquiries related to CNsystems' devices. We are committed to delivering unparalleled support and maintaining the exceptional quality you have come to expect from CNsystems. Annual service contracts are available through WR Medical, with service performed quickly and efficiently in Minnesota.
WR Medical Electronics is a leading provider of neurophysiology and cardiology diagnostic solutions with over 60 years experience in medical device design, manufacture, use, and support. WR Medical is dedicated to prompt and reliable technical assistance, support, and sales information.
Questions, inquiries, sales, and support status inquiries may be sent to cardio@wrmed.com. Service requests may be directed to helpdesk@wrmed.com.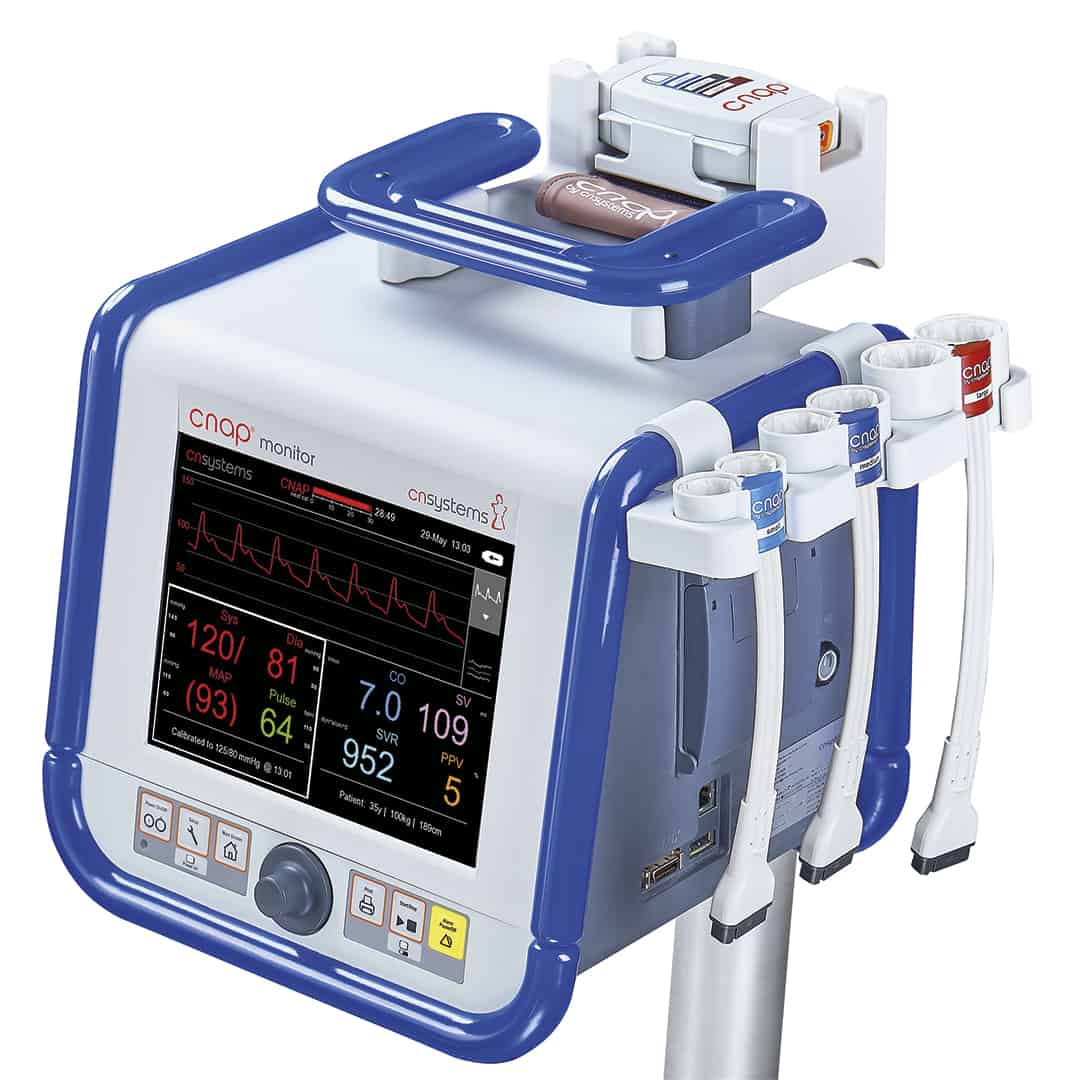 JOIN OUR NEWSLETTER
Keep your lab up-to-date with software release notifications, and read the latest WR Medical News in our Quarterly Newsletter The Neuro Transmitter.